WHAT IS A HURRICANE?
A hurricane is a type of tropical cyclone, which is another name for a low pressure system that generally forms in the tropics. Hurricanes are accompanied by thunderstorms and, in the Northern Hemisphere, a counterclockwise circulation of winds near the earth's surface.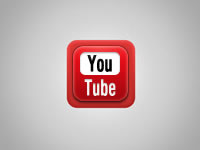 HOW DO HURRICANES FORM?
Typical hurricanes begin as waves of low pressure over Africa. Prevailing winds between the equator and 30ºN latitude push these pressure systems over the warm Atlantic Ocean where they take in moisture and gain strength. The warmer the ocean waters, the stronger the storms can potentially grow. Hurricanes usually weaken when they hit land, because they are no longer being fed by the energy from the warm ocean waters. However, they often move far inland, dumping many inches of rain and causing lots of wind damage before they die out completely. Take a look at this video which illustrates the process of hurricane formation.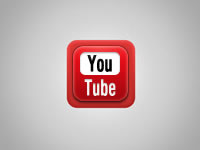 WHERE DO HURRICANES GO?

Hurricanes are steered by global winds. In the Tropics (0º-30ºN Latitude), these winds push hurricanes and other tropical storms from east to west. In the Atlantic Ocean, storms are driven by these winds from the coast of Africa where they often form westward to the Caribbean and North America. In the Northern Hemisphere, the Coriolis Effect can cause a hurricane to curve northward. When a storm starts to move northward, it leaves the trade winds and moves into the westerlies, the west to east global wind found between 30ºN and 60ºN latitude. Because the westerlies move in the opposite direction from trade winds, the hurricane can reverse direction and move east as it travels north.Take a look at this video which shows the paths of all of the hurricanes that formed in 2005.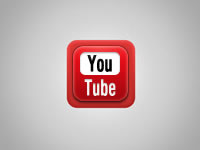 HOW DO YOU SURVIVE A HURRICANE?
BEFORE A HURRICANE:
Have a disaster plan.
Board up windows.
Bring in outdoor objects that could blow away.
Know where all the evacuation routes are.
Prepare a disaster supplies kit for your home and car. Have enough food and water for at least 3 days. Include a first aid kit, canned food and a can opener, bottled water, battery-operated radio, flashlight, protective clothing and written instructions on how to turn off electricity, gas, and water.
Have a NOAA weather radio handy with plenty of batteries, so you can listen to storm advisories.
DURING A HURRICANE:
Stay away from low-lying and flood prone areas.
Always stay indoors during a hurricane, because strong winds will blow things around.
If your home isn't on higher ground, go to a shelter.
If emergency managers say to evacuate, then do so immediately.
AFTER A HURRICANE:
Stay indoors until it is safe to come out.
Check for injured or trapped people, without putting yourself in danger.
Watch out for flooding which can happen after a hurricane.
Do not attempt to drive in flooding water.
Stay away from standing water. It may be electrically charged from underground or downed power lines.
Don't drink tap water until officials say its safe to do so.